Our Mission
The goal of our support is to ignite the spark that helps launch or complete a project that will significantly change the lives of people who need special help. The Carmand Normand Foundation offers its support via tangible resources rather than salaries for innovation projects.
In its desire to help, the Foundation has chosen to provide assistance to
Seniors

We want to help counter problems that are too often associated with old age. It's important to support initiatives aimed at protecting our seniors' right to dignity and to ensure that they have an adequate standard of living.

People with mental health issues

We want to provide assistance for projects that help people experiencing mental health issues. Society needs them and we want to help them build a promising future.
History of the Foundation
The Carmand Normand Foundation is a private, non-profit charitable foundation. It was founded in 2008 by Carmand Normand, a businessman with a deep commitment to his community. Normand still actively participates in the growth and management of the Foundation.

Reflecting its founder's values of social responsibility and mutual cooperation, the Foundation is a way of channelling initiatives aimed at contributing to the well-being of our fellow citizens and supporting those in need in our community.

In fact, the creation of the Carmand Normand Foundation is the natural outcome of the philanthropic work of a citizen who has never held back when it comes to his charitable efforts for the humanitarian causes he believes in.
Founder's Message
Carmand Normand
Giving fulfills a need for balance. A person's primary responsibility is to take care of themselves and their family. Once they've achieved this, they feel a need to share what they have.
Furthermore, giving is a privilege and I want to use this privilege as a demonstration of solidarity. Mother Teresa said that you have to give until it hurts. I say you have to give until it feels good.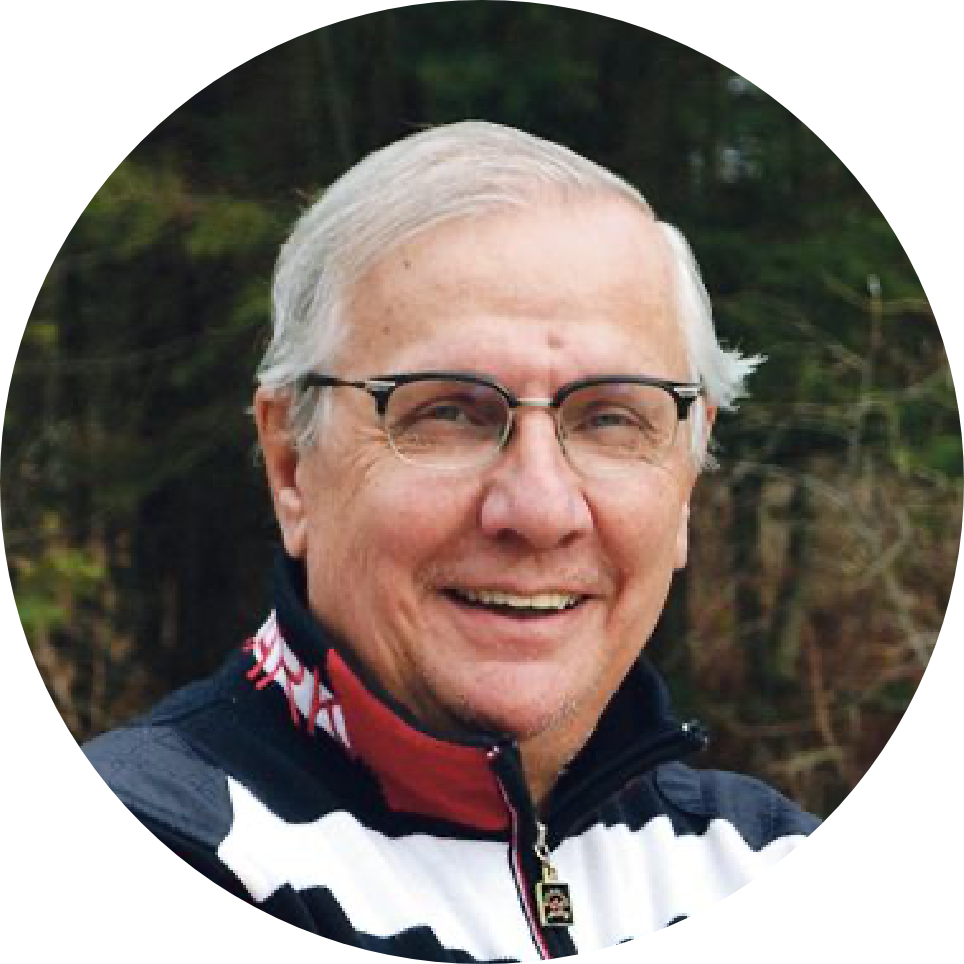 Make a donation,
make a difference.
The law allows a private foundation to receive donations and issue receipts for tax purposes. Your donation can make all the difference in the lives of seniors and people experiencing mental health issues.
We are grateful for any financial support we receive and we are committed to using every dollar efficiently to achieve our mission.
The Governance Team
Carmand Normand

Founder
Known for his keen mind, business sense and leadership qualities, Carmand Normand has made a name for himself in the finance sector. He founded Addenda Capital in 1996. He has the ability to leverage his extensive business experience for the benefit of the organizations he collaborates with. Normand has also been a member of several boards of directors, including those of the Montreal Exchange and the Orchestre Métropolitain de Montréal. In 2000, he received Laval University's prestigious Hermès Award. He also co-authored the book "Caisse de Retraite et Placements" (1994, 2008).
Chantal Ouellet

Chair of the Board
Chantal Ouellet holds a Master's in Measurement and Evaluation, and has worked in the areas of education and human resources. Wanting to make a difference, she decided to spend time in Africa as a volunteer for several years. While there, she also worked on several community projects. She was the director of the Carmand Normand Foundation from 2008 to 2020 and has also served as a board member since its founding.
Marie Grégoire

Member of the Board
Marie Grégoire is a communicator, a member of the board and a Quebec politician. Involved in her community, she collaborates with several associations and foundations, and has contributed to the Carmand Normand Foundation since its creation in 2008. Her political career led her to the National Assembly, where she served as the MNA for Berthier. She has held different management positions and has made a name for herself in the media landscape. She is currently the President and CEO of Bibliothèque et Archives Nationales du Québec.
Fannie-Claire Normand

Director
Active with the Board of Directors of the Carmand Normand Foundation since 2012, she was a board member from 2015 to 2020. To carry on her father's values and ensure the continuity of the organization, she now holds the position of director. With a Certificate in Market Finance and a B.A. in Visual Arts Education, she works with the team at the Foundation that has been in place since its inception in 2008.
Getting support
We're open to supporting a variety of projects and we're always on the lookout for new initiatives to sustain our mission.
1.

Fill out the support application form

We encourage you to take the time to fill out the form carefully, providing as many details as possible about your project and its goals.


2.

Confirm your organization's eligibility

Once an application is received, the Foundation's Board of Directors determines the initial eligibility and its funding potential.